October 11, 1980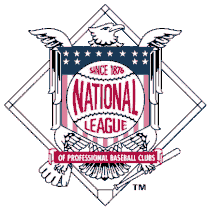 With their back to the wall, the Phils responded.  Down 2-0 going into the eighth inning, Houston fans were celebrating what must have seemed like their impending entry into the World Series.  However, a three-run outburst put the Phils into the lead.  Though Houston would tie the game in the ninth, two runs in the tenth would give the Phils the victory, necessitating a deciding fifth game.
Quotes
"There has never been a game to compare with that one. There has never been a game I've ever witnessed that has been more exciting, more controversial, more interesting than the game I just saw." - Tug McGraw
"It (the game) was like a motorcycle ride through an art museum... you see the pictures but afterward you don't remember what you saw." - Tug McGraw
"Woods left at least 2½ steps before the ball was caught." - Dallas Green
"What I saw when I came around third was the catcher fighting with the throw. The throw wasn't a good one. It would have been hard for anybody to handle it. So I went in any way I could." - Pete Rose
"This was a strange game where strange things happened. Not a lot of things were new today; I just never saw so many of them in one game." - Bill Virdon, Astros manager
From "The World Champion Phillies and the Road to Victory"
The Astrodome is referred to as the "Eighth Wonder of the World."
The ninth wonder was played in the dome on this date.
The Phillies came back to score three in the eighth to take the lead, watched Houston tie it in the ninth and then win, 5-3, with a pair of runs in the 10th. The game was filled with bizarre plays, missed opportunities and a colossal controversy.
Just consider:
- There were five double plays in the 10-inning thriller, four started by outfielders.
- 4th inning, two Phillies on base. Garry Maddox hit a soft comebacker to pitcher Vern Ruhle. He grabbed the ball and lobbed a throw to first baseman Art Howe. Home plate umpire Doug Harvey called it a trapped ball but first and third base umpires said, 'no, Ruhle caught the ball on the fly.' Following the putout at first which was a double play, Howe ran to second to complete a triple play. The Phillies screamed. Six umpires huddled and then Harvey conferred with League President Chub Feeney. Twenty-minute argument resulted: no triple play, just a double play. Inasmuch as time had been called before Howe tagged Bake McBride, Harvey disallowed that out at second base. Both teams protested the game.
- 4th inning. Enos Cabell lofted a fly to left. Lonnie Smith misjudged it and Cabell wound up on second. He went to third on a grounder to Pete Rose. Gary Woods drew a one-out walk and Art Howe followed with a fly ball to left. Smith caught it but the ball slipped out of his hand while making a throw home. Smith retrieved the ball and then nailed Woods trying to advance from first to third.
- 6th inning, Astros led 2-0. Bases loaded against Carlton, one out. Luis Pujols hit a fly ball to right. Woods tagged at third and romped home but Phillies dugout erupted... screaming Woods left the bag too soon. The Phillies appealed at third base. The umpire there, Bob Engel, dramatically raised the right arm and bellowed: "OUT!"
- 7th, Astros led 2-0. Three walks loaded the bases but Ron Reed got Dennis Walling on a grounder to Rose to keep the score the same.
- 8th, Astros saw 2-0 lead disappear as Comeback Kids scored three times. Greg Gross and Smith singled to start the rally. Pete Rose failed to move runners with a bunt and then singled to right scoring Gross. Jeff Leonard tried to get Smith going to third and the alert Rose took second. Mike Schmidt grounded one up the middle. Joe Morgan grabbed it behind the bag, looked at Rose going to third and threw late to first. McBride fanned but Manny Trillo hit a liner to Leonard. Schmidt decided Leonard trapped the ball and took off for second. Right field umpire Bruce Froemming signaled Leonard caught the ball. Every-heady Rose, remained at third, tagged and scampered home with lead run before Astros doubled Schmidt at first.
- 9th, trailing 3-2, Astros sent game into extra innings as Puhl singled to right scoring scoring Rafael Landestoy. Cabell followed with liner to McBride and Puhl is doubled off first.
- 10th, 3-3 game. Rose, as he has been doing for 18 years, inspired another rally. He singled to center. Schmidt flied to left for the second out. Greg Luzinski is sent in to pinch hit for McBride. The Bull lashed a double off the base of the wall in left. Rose is headed toward home and he isn't going to stop. Cruz relayed to Landestoy who threw the ball toward home. Rose in typical fashion bowled over catcher Bruce Bochy to score the winning run. Big insurance run was driven in on Manny Trillo's double.
- 10th, Phillies lead 5-3. Believe it or not, a normal inning as Tug McGraw struck out Morgan looking, and got the next two Astros on fly balls.