October 7, 1980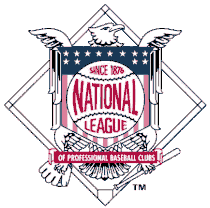 It had been 30 years since Philadelphia had hosted playoff baseball.  It had been 65 years since the Phillies had won a home playoff game.  On this night, all that history had to step aside as Steve Carlton and Greg Luzinski made certain that the Phillies fans went home a winner on this night.  Lefty went seven strong innings, holding the Houston Astros to one run, while the Bull powered the game winning RBI right out of the park.
Quotes
"I really get charged up for the playoffs. I wasn't worried about my season. We're in the playoffs and the season's past. I usually have a good bat in the playoffs." - Greg Luzinski
"I just went after Luzinski and he got the best of me." - Ken Forsch
"Forsch made a great pitch. I fought it off and was fortunate to have it fall in for a hit. It's a great feeling to contribute, especially since it's my first playoff game." - Greg Gross
From "The World Champion Phillies and the Road to Victory"
Steve Carlton had beaten the Houston Astros six straight times, so the experts figured it was a cinch, the Phillies would defeat the Western Division champions in the first National League Championship Series game at Veterans Stadium.
Carlton did beat them, 3-1, but it wasn't easy. But, then again, the Phillies haven't done anything easy over the past 10 games. The victory was the first post-season win for the Phillies at home dating back to Oct. 8, 1915, when they knocked off the Boston Red Sox in the first game of the World Series by the same score.
This game was another case for the Comeback Kids as they fell behind Houston, 1-0, in the third.
Jose Cruz and Cesar Cedeno collected back-to-back, one-out singles. Art Howe flied to Bake McBride buy Gary Woods put Houston on top with a run-scoring single off Manny Trillo's glove.
Ken Forsch survived four Phillies hits in the first three innings to keep them scoreless. He then appeared to settle in a groove, retiring the side 1-2-3 in the fourth and fifth.
Pete Rose, who started three rallies in the division-clinching game on Saturday, did it again tonight. He singled into the shortstop hole to start the sixth. Forsch went right back to work, striking out McBride and getting Mike Schmidt on a fly ball to Cedeno.
Up stepped Greg Luzinski, the Phillies best offensive player in playoff competition. He went into the game hitting safely in all 11 previous Phillies playoff games.
The Bull worked Forsch to a full count, fouled off the next pitch and then sent a towering drive into the 300 level seats in left-center field for a two-run homer. It was his fifth in playoff competition which tied him with Cincinnati's Johnny Bench. Los Angeles' Steve Garvey holds the N.L. playoff record with six.
Garry Maddox' legs helped the Phillies get a big insurance run in the next inning.
After singling to center, Maddox was bunted to second by Larry Bowa. Bob Boone flied to left and Greg Gross came out to pinch hit for Carlton.
While Gross was battling Forsch, Maddox stole third. Gross then looped a single to left and Garry scored.
Dallas Green, to no one's surprise, beckoned Tug McGraw to follow Lefty.
Three up, three down in the eighth. Luis Pujols worked McGraw for a lead-off walk in the ninth but Tug didn't allow any more damage by retiring the next three hitters, and a Stadium record 65,277 went wild.