October 8, 1980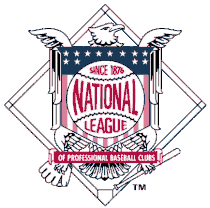 Fresh off the big win in Game 1, the Phillies were hoping to take a commanding lead behind Dick Ruthven going back to Houston.  For his part, Ruthven pitched well, giving up two runs in his seven innings of work.  The Phillies failed to capitalize on opportunities, however, and Houston would take command of the game in the 10th inning, tying the series at a game apiece, with the balance of the series to be played in Houston's Astrodome.
Quotes
"Getting out of here with a split was what we were hoping for. Now their work is cut out for them. We play pretty good down there." - Nolan Ryan
"I knew it was one out and Bake was playing the ball halfway, as he should have. I knew there was a possibility the ball would be caught. So, I put my hands up out of instinct." - Lee Elia
"We had to win two out of three last week in Montreal to get here. We're not scared of playing in the Dome or anywhere else on the road." - Dallas Green
From "The World Champion Phillies and the Road to Victory"
Dick Ruthven and Nolan Ryan got the assignments to be the starting pitchers for game 2.
And, again the Phillies fell behind.
A one-out walk to Craig Reynolds was followed by a sacrifice bunt and an RBI single by Terry Puhl.
Ryan gave up two runds in his six-plus innings. Those runs put the Phillies in the lead in the fourth. Mike Schmidt and Greg Luzinski his back-to-back, right-field doubles for one run. Luzinski came home as Garry Maddox singled to left one out later.
Houston tied it with a two-out run in the seventh. Puhl doubled Ryan home following a walk to the Houston pitcher.
The Phillies had a golden opportunity to regain the lead in their half of the seventh but Houston's bullpen rose to the occasion. Larry Bowa and Bob Boone began with singles and were advanced on Greg Gross' bunt.
Lefty Joe Sambito relieved Ryan and walked Pete Rose intentionally to load the bases. He fanned Bake McBride and exited in favor of Dave Smith, a righthander. Smith kept the game even by striking out Mike Schmidt.
Houston grabbed the lead by scoring a run off Tug McGraw in the eighth. It was the first earned run off him since Sept. 2nd.
Joe Morgan started with a double and scored as Jose Cruz singled.
The Comeback Kids came right back to knot the score in the same inning. Luzinski singled and was replaced by Lonnie Smith. Manny Trillo again bunted the runner to second. Smith scored the tying run when Maddox got a base hit to center.
Ron Reed replaced Tug, who was lifted for a pinch hitter. The big righthander breezed through the ninth.
Frank LaCorte was called on to pitch the Astros' ninth. After getting Rose on a fly ball, McBride and Schmidt each singled to put Bake on second with the winning run. Smith stepped up and sliced a single to right. Puhl decoyed a catch and then fired home but McBride was held at third.
LaCorte was in hot water but he survived as he fanned Trillo and got Maddox on an infield fly.
Puhl began the 10th with his third hit. After a sacrifice and an intentional walk, Jose Cruz put Houston on top again with a single to right. An error by McBride allowed the runners to move up. Cedeno's grounder produced the second run. Dave Bergman was pinch hitting for Howe and Dallas Green countered with lefty Kevin Saucier to face the lefthanded hitter.
Bergman foiled that strategy with a two-run triple and Houston led 7-3.
The Phillies managed to scratch a run out of a single and two walks in the 10th but Joaquin Andujar ended the game by getting Schmidt on a fly ball to Puhl for the final out.